Today I was fooling around in the pubs when I noticed a very unusual "unarmed" player - HE/SHE WASN'T NOOB =D
I asked unarmed if he had a different name, and he simply replied "how do you change the name!?", lol. I told him how and he changed it to "John"
In that match, he had a KD of almost 6, I believe. He was using AR at this time, on Desert. So I asked him for a 1v1 and we went to mewtwo.
aPro|Feng somehow jumped into mewtwo 8888 at the same time d: so Feng spectated.
Observe me getting pwned: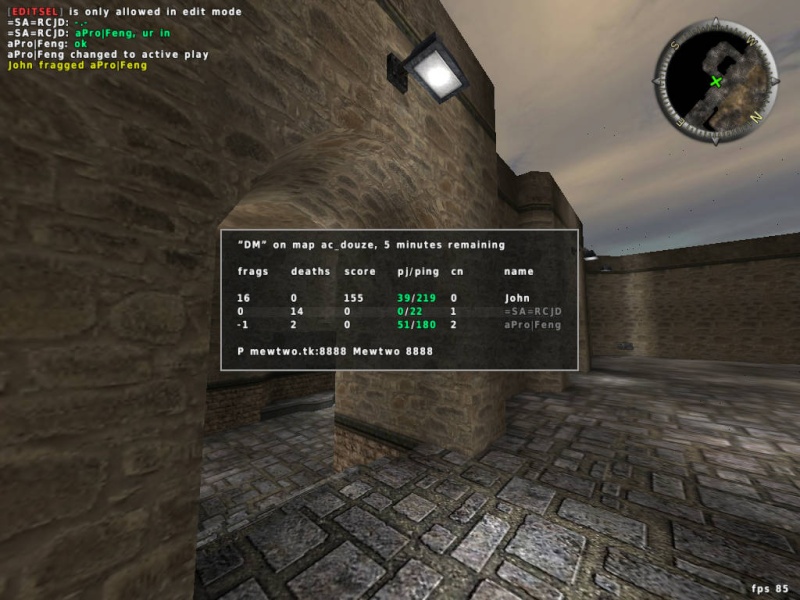 Yeah, so I rage-quit after 16-0. He was using SR + pistol against my AR.
aPro|Feng played two matches with him: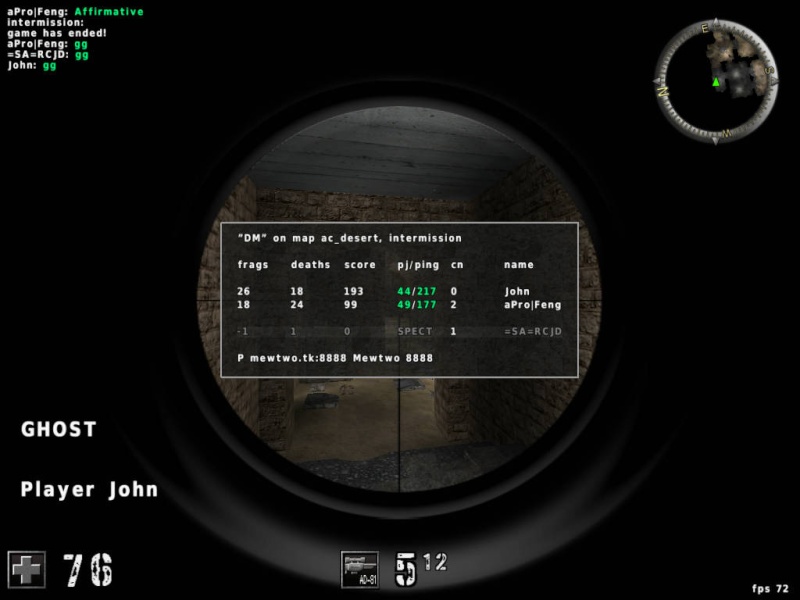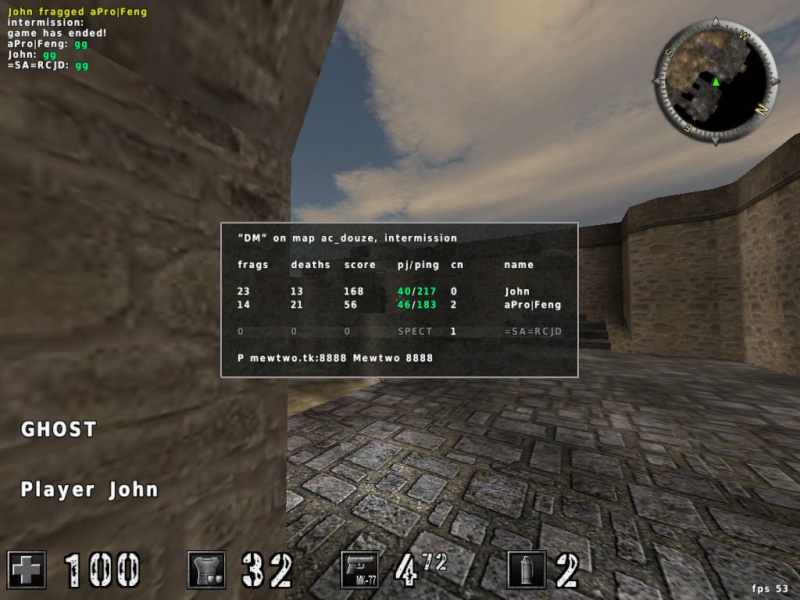 Very exciting matches, especially the desert one. I have a demo of the desert game if anyone wants to see. In Desert, he used AR (like he did in the public server) and in Douze, he used SR, like he did earlier in the match with me.
At first I was afraid he would be another A-ARD/10 (actually, on that note, i saw an "AR-18" two days ago; judging from the 'playing style' I think it was A-ARD/10), but observing his movement, SR+pistol combo, AR skills, I'm pretty sure he's not hacking and has impressive skills.
I talked to him after his games with Feng. Turns out he's a friendly guy too

SAD THING - John's a CS player and is only giving AC a try. When I asked if he would likely be playing AC in the future, he said unlikely...

Otherwise, I would DEFINITELY invite him. I told him to keep =SA= in mind xD